Updated November 14, 2023: Another week has come for Destiny 2, which means missions, challenges, and rewards have been reset. Two weeks remain in the current season, giving players a limited time to wrap up any outstanding tasks and challenges, or claiming the weapons and armor as well. There's still plenty of uncertainty going into the recently revealed Season of the Wish, with many fans hoping that Destiny 2's future becomes a little less cloudy over the next 14 days.
Part of the problem is Bungie's lack of clarification to this point, as plenty of reports have indicated The Final Shape expansion has been delayed into the summer of 2024, making Season of the Wish unnaturally long in scope. However, at the time of writing, The Final Shape still lists February 27, 2024 as its release date on the Bungie website, so while its unknown what next year is going to look like at this point, many fans are worried that Season of the Wish could feel stagnant if Bungie doesn't have additional content to fill the added gaps. Either way, clarification will likely be coming sooner rather than later.
RELATED: Destiny 2 Gets Major Crucible Update in Season 23
In the meantime, it's once again time for the Destiny 2 weekly reset which brings updated weekly challenges, content, and rewards to hunt. For the complete look at all the new content available for the week of November 14 including, Nightfalls, Crucible modes, and challenges, here is everything players need to know.
Weekly Nightfall and Modifiers
Nightfall Strike: The Lightblade
Hero Modifiers:
Champions: Unstoppable and Barrier
Hero Modifiers: Extra Shields. Arc and Solar.
Galvanized: Combatants have more health and are more difficult to stun.
Overcharge: Grenade Launcher and Kinetic Weapons when the player's subclass matches an active Surge element.
Empath: Enhanced radar. Take increased damage from melee.
Threat: Arc
Surge: Strand and Arc
Legend Modifiers:
All previous modifiers.
Equipment Locked: Unable to change equipment once the mission starts.
Master Modifiers:
All previous modifiers.
Chaff: Radar is disabled.
Master Modifiers: Locked Loadout, Extra Champions, and Extra Shields.
Grandmaster Modifiers:
All previous modifiers.
Grandmaster Modifiers: Extinguish, Limited Revives, Contest, Join In Progress, Disabled, Extra Champions, Locked Loadout, and Extra Shields.
_______________________________________________________________
Nightfall Weapon: Loaded Question (Fusion Rifle)
Vanguard Ops Elemental Modifiers: Void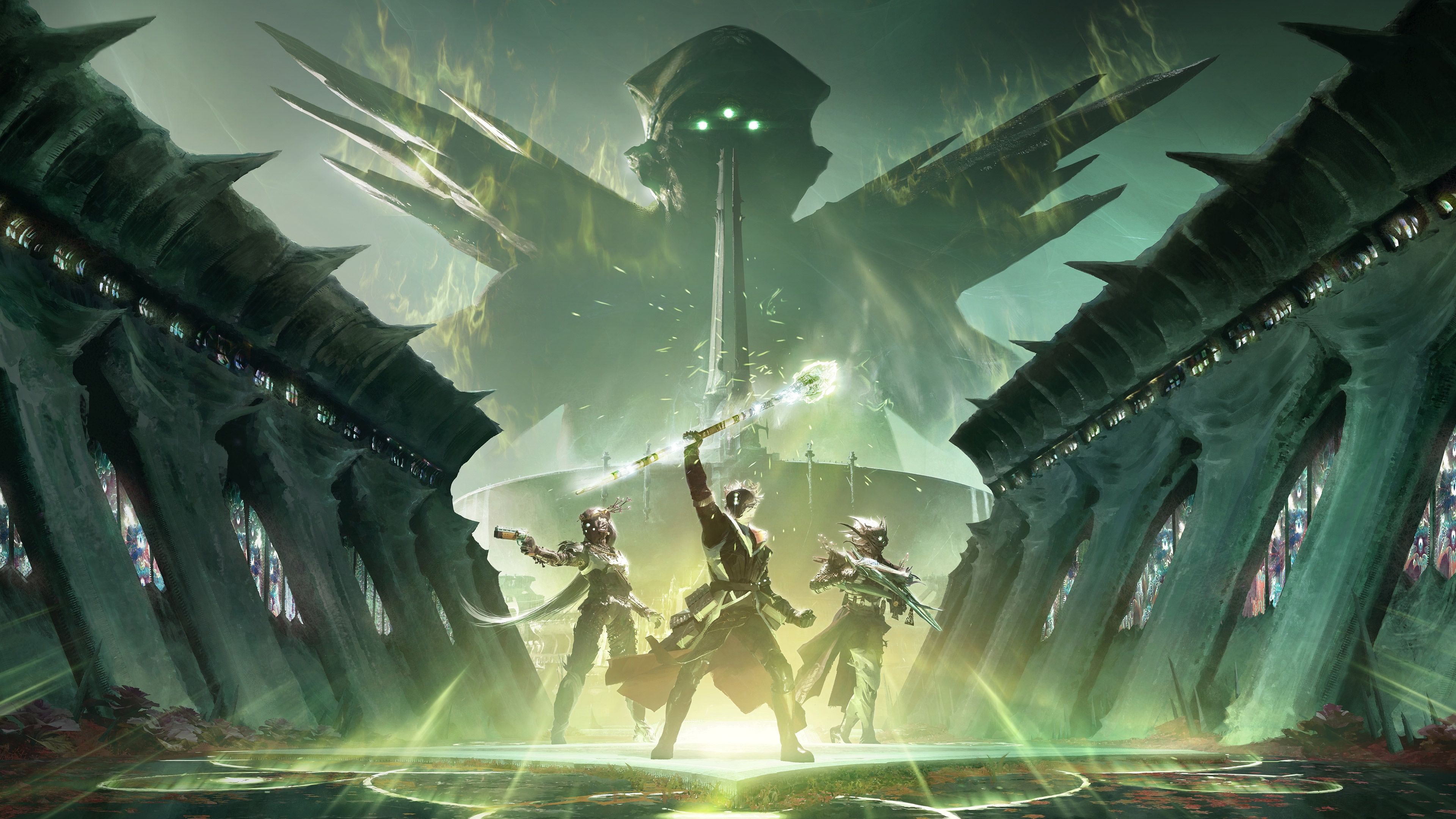 Season of the Witch Activities
Season of the Witch is Hive focused as Eris Morn channels Xivu Arath to bring the conflict to a head. As expected, Season 22 brings back 10 weeks of challenges to overcome, a battle pass filled with rewards, and two additional seasonal activities. Two new matchmade seasonal activities are also available, with the first being Altars of Summoning, where players present offerings to summon foes that are increasing in challenge and difficulty. Savathun's Spire feeds directly into that, as players climb the tower to defeat various bosses that opens the path to the Altars of Summoning through offerings.
Season 22 also sees the return of Crota, as the popular Destiny raid Crota's End makes its return. Players can confront the Hive Prince starting on September 1 with the return of the unique armor sets and gear many have come to expect.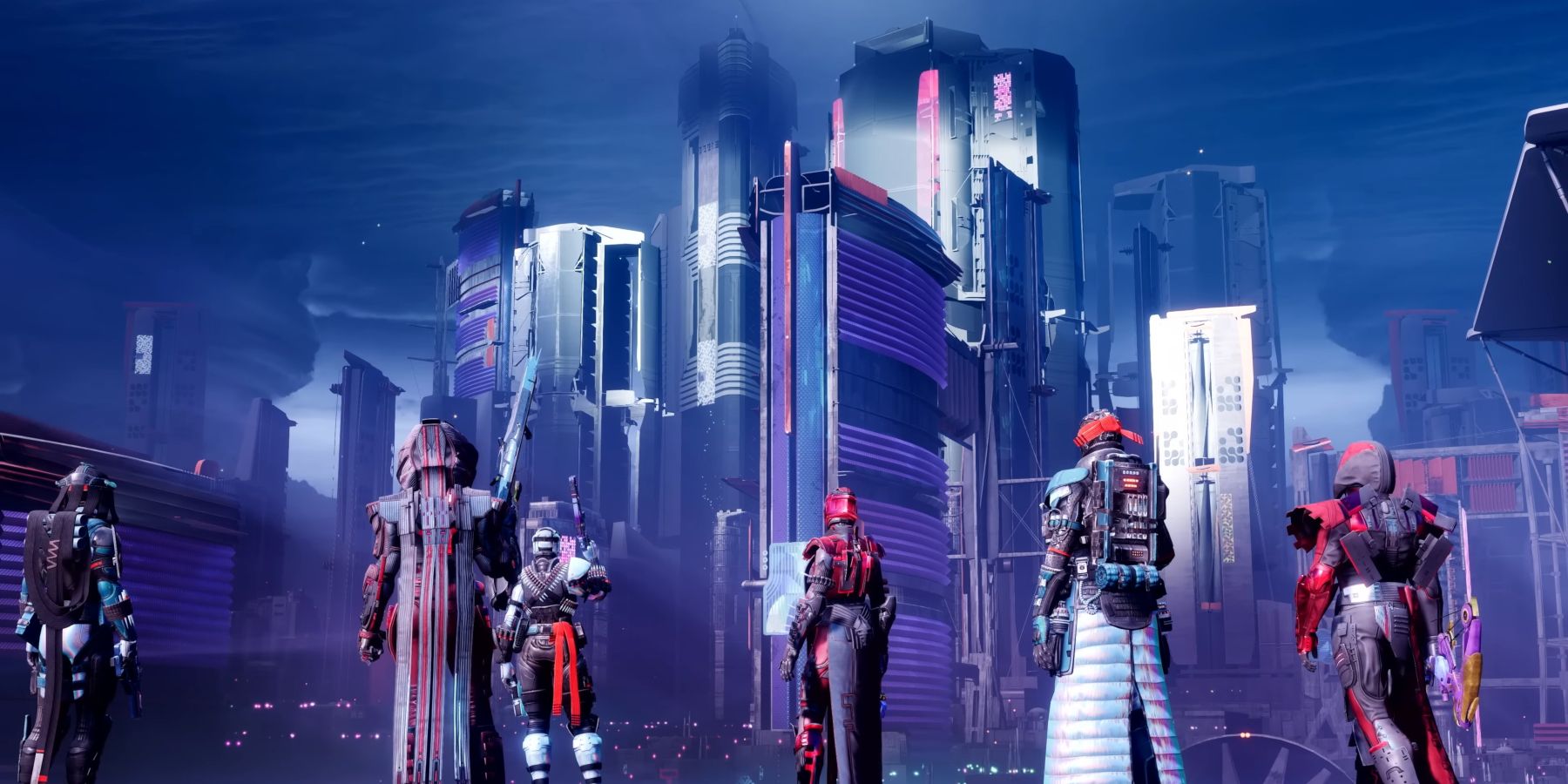 Neomuna Activities
The Weekly Mission offers a rotating activity from the campaign, offering a Pinnacle reward for completing the team score of 100,000 points or better. Vex Incursion Zone rotates each week. Players can earn a Terminal Overload Key and exotic gear.
Incursion Zone: Zephyr Concourse
Campaign Mission: Breakneck
Partition missions reset each week as players dive into VexNet to chase down a major target.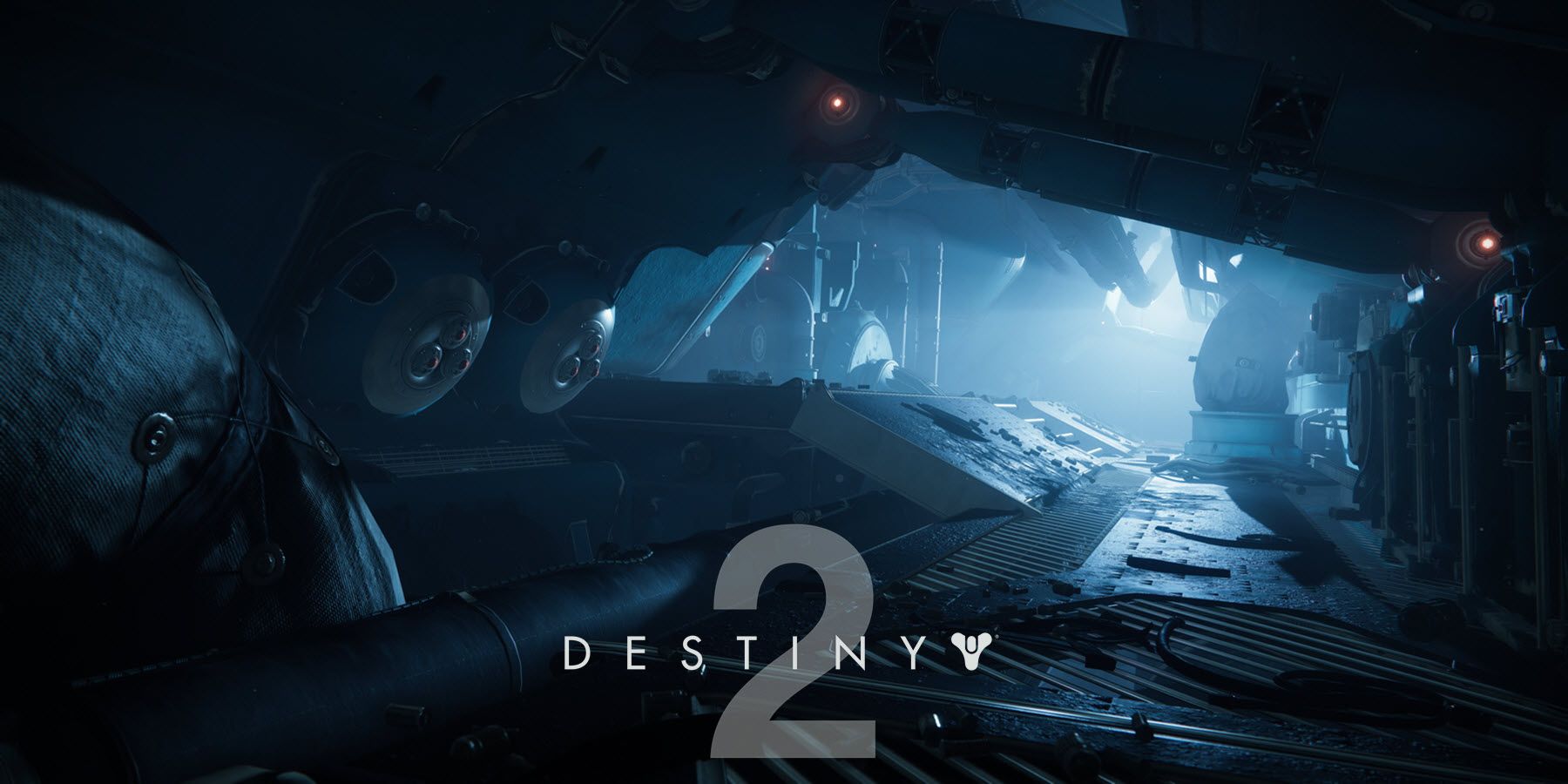 Exotic Mission Rotation
Arriving in Season 22, Bungie is bringing back various exotic missions for players to run through to earn new rewards, gear, as well as craftable versions of exotic weapons. Like the Raid and Dungeon rotator, this one changes on a weekly basis.
Featured Exotic Mission: Presage (Dead Man's Tale exotic scout rifle)
Raid and Dungeon Rotation
Originally introduced during Season 17, Bungie has moved older Raids and Dungeons to a weekly rotation to make them farmable with updated rewards.
Featured Raid: King's Fall
Featured Dungeon: Duality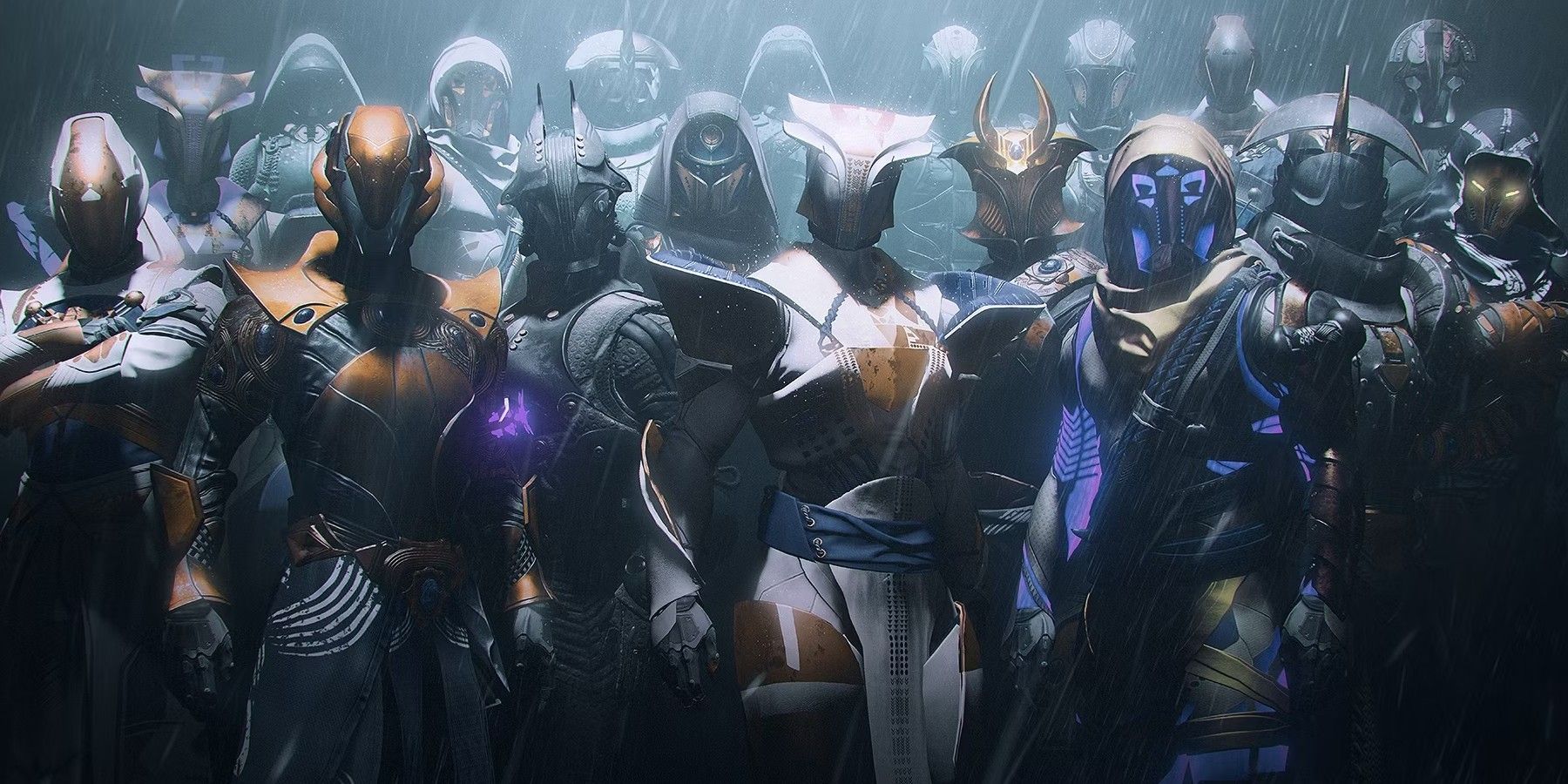 Raid Challenges
Deep Stone Crypt: Red Rover
Vow of the Disciple: Defenses Down
Vault of Glass: The Only Oracle for You
King's Fall: The Grass is Always Greener, Devious Thievery, Gaze Amaze, Under Construction, Hands Off
Crota's End: All For One
Root of Nightmares: Crossfire
Garden of Salvation: A Link to the Chain
Last Wish: Summoning Ritual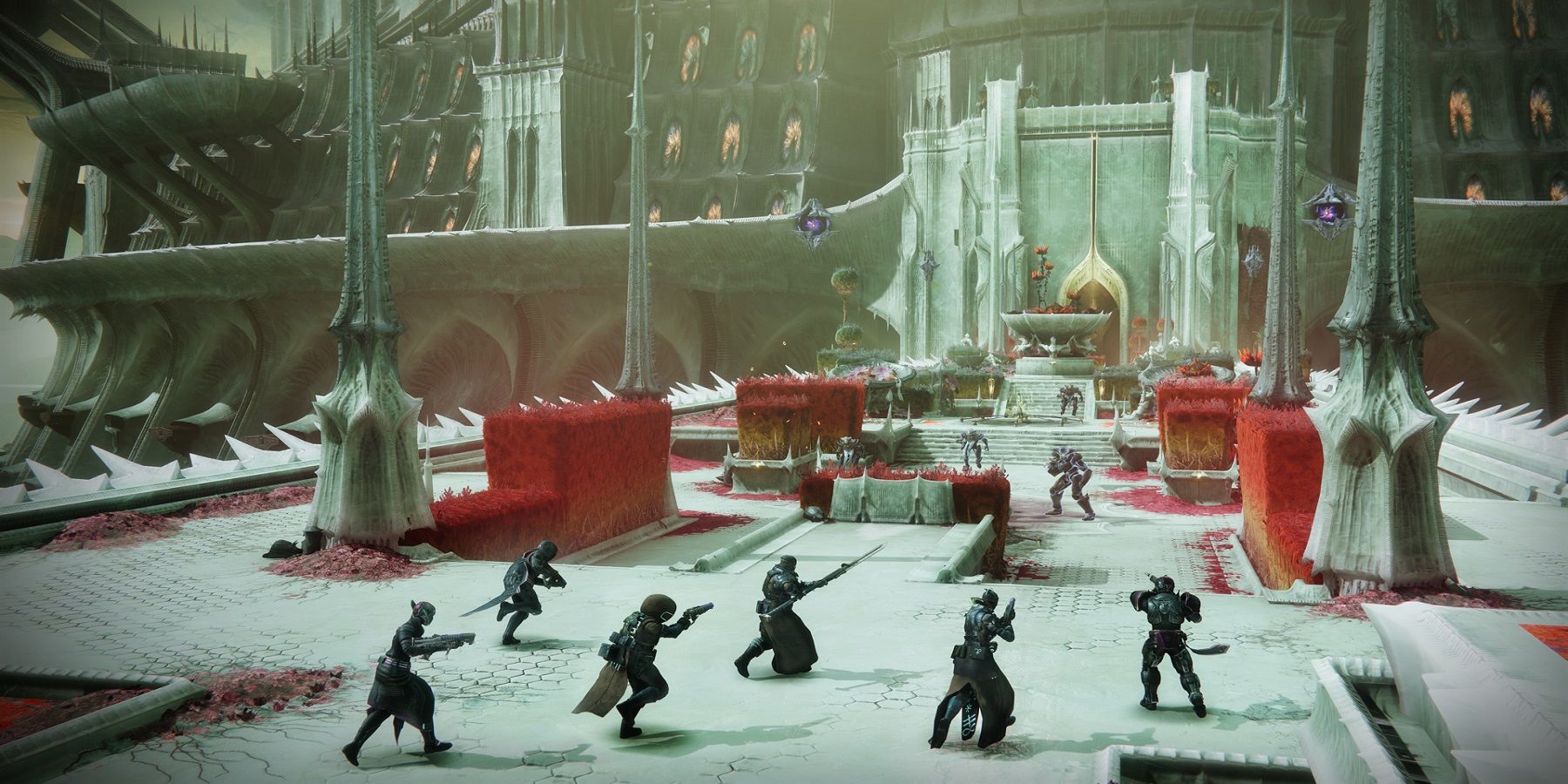 Throne World Activities
Weekly Story Mission: The Arrival. Fire Pit modifier as well as Overload and Unstoppable champions.
Altars of Reflection: Weekly activity that players can take on through specifically marked icons within the Throne World. These missions typically involving light puzzle solving as well as battling enemy combatants.
Europa: Exo Challenge, Eclipsed Zone, and Empire Hunt
Exo Challenge: Simulation: Survival
Eclipsed Zone: Eventide Ruins
Empire Hunt: Kridis, The Dark Priestess
Season of the Witch Weekly Challenges
Season 22 brings new challenges for players to work on over the course of 10 weeks. As players have found in season's past, objective range from finishing seasonal story content, getting a certain number of kills, completing various activities, and more. Rewards for these objectives include engrams, Bright Dust, seasonal gear, and, on occasion, items or resources.
All Weekly Challenges are now available in the game.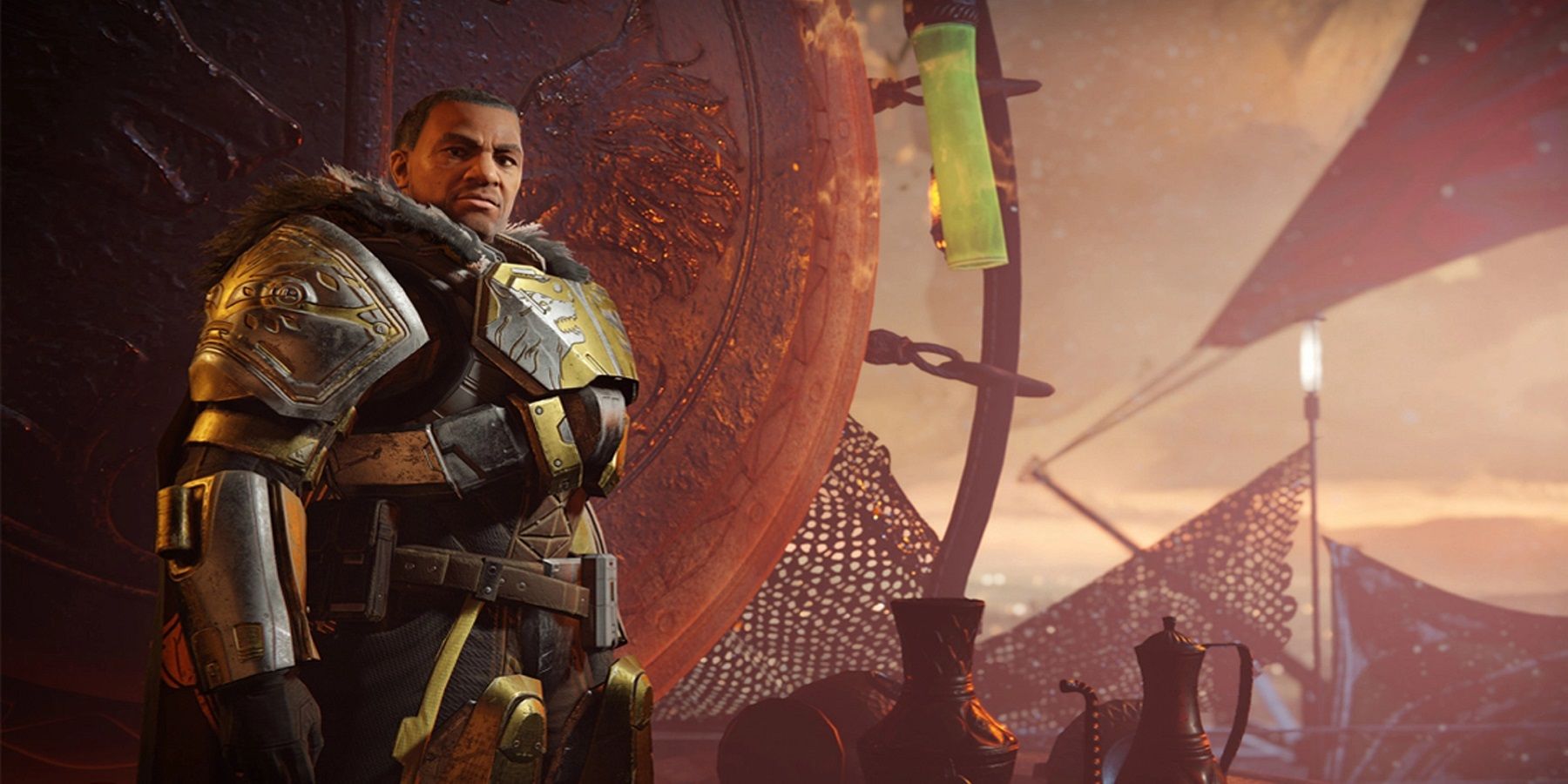 Crucible and Gambit
Play three matches to earn a Pinnacle/Exotic engram:
Weekly Relentless Crucible Playlist: Iron Banner, Rift – Bonus Ranks!
Weekly Party Crucible Playlist: Momentum Control – Bonus Ranks!
Gambit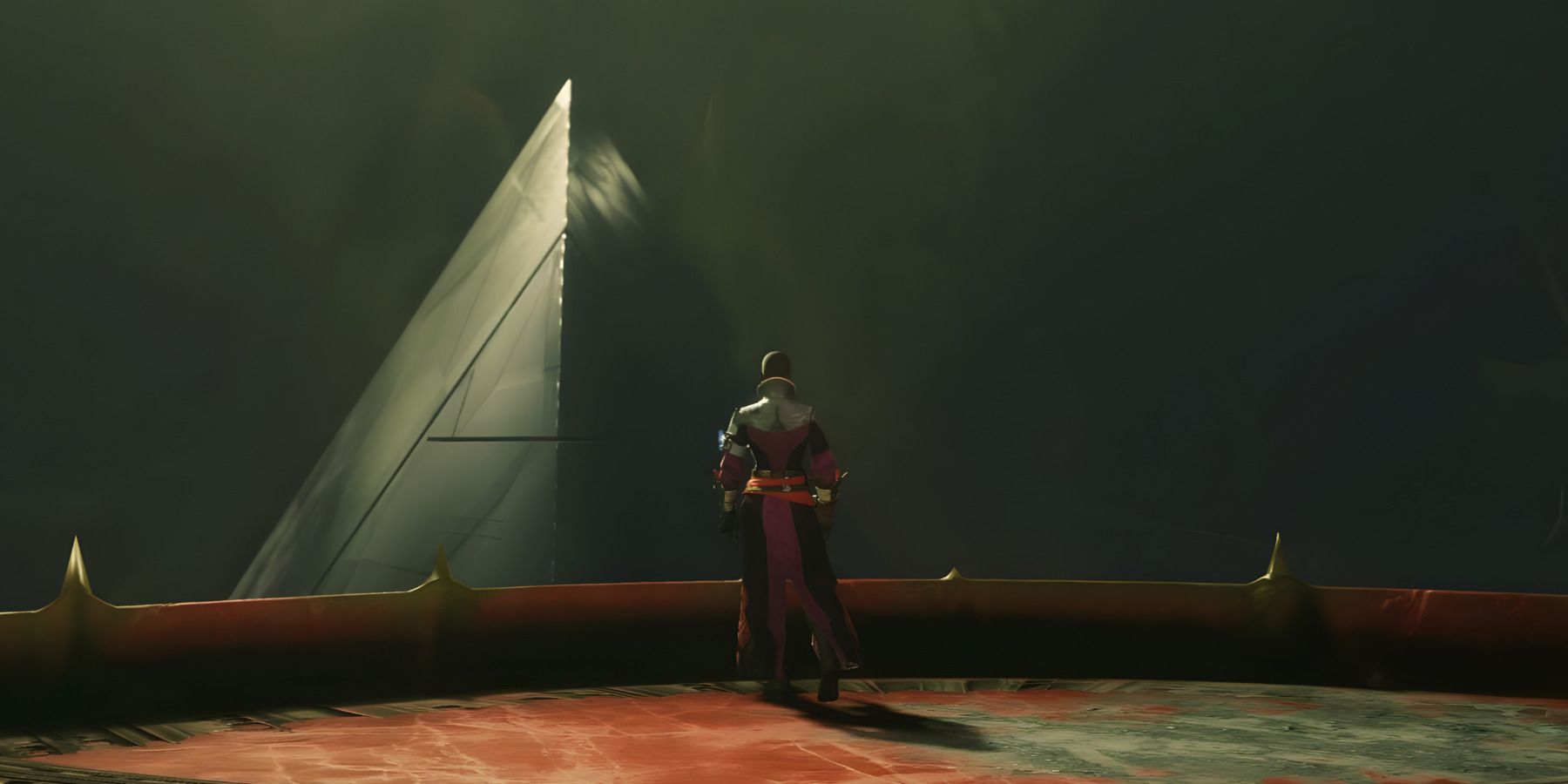 Legacy Content
Trove Guardian: Archer's Line
Wandering Nightmare: Fallen Council (Archer's Line).
Moon Nightmare Activities:
Taniks (Isolation)
Skolas (Pride)
Zydron (Servitude)
Dares of Eternity Legend Contestants Rotation:
Round 1: Vex
Round 2: Cabal
Final Round: Crota
The Dreaming City Curse Level: Low – The Broken Courier mission
Petra Venj Location: The Strand
The Blind Well: Scorn enemies – Plagues: Varkuuriis and Sikariis
Finally, the Ascendant Challenge is the Forfeit Shrine through the Garden of Esila.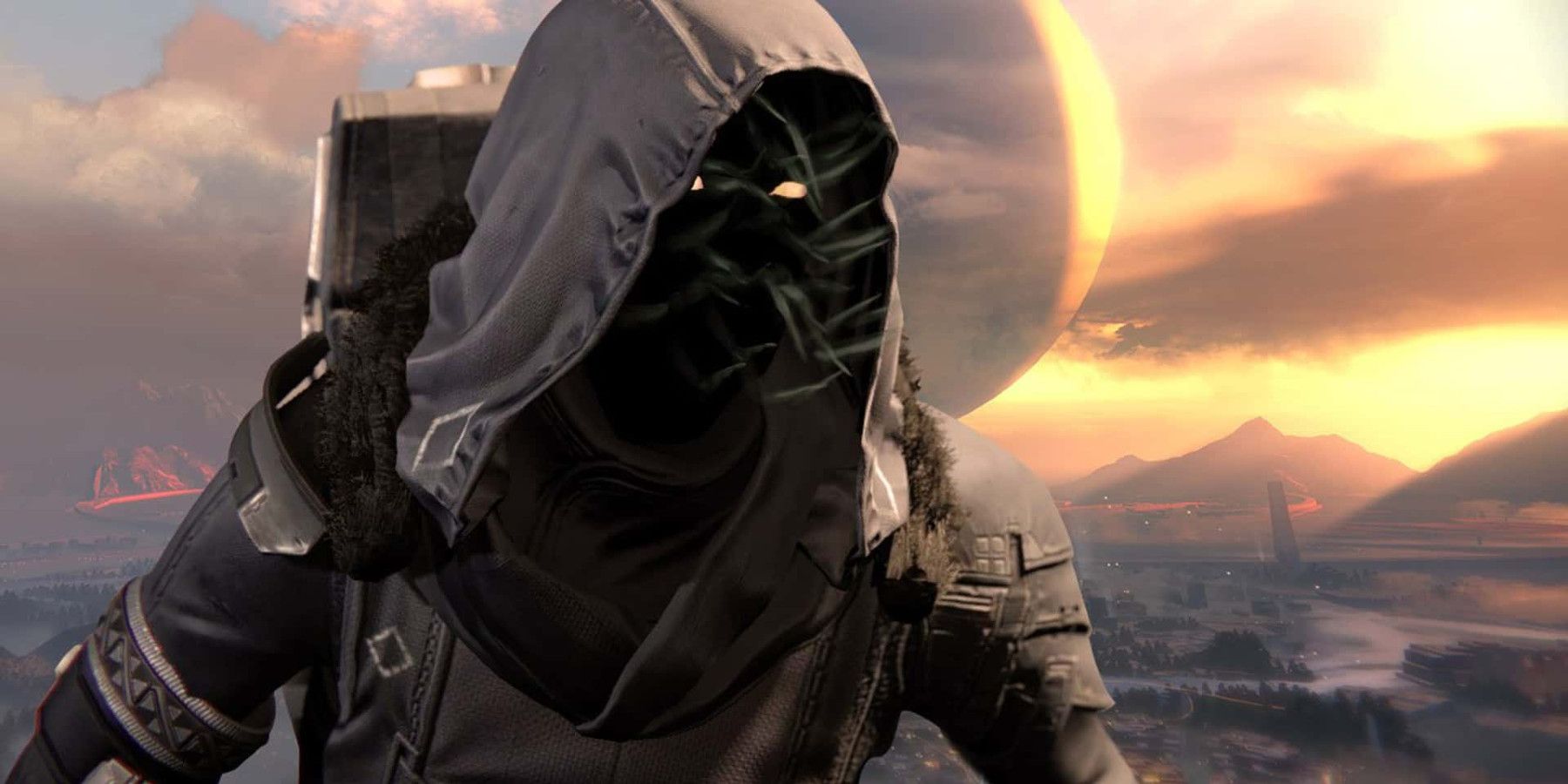 Xur Details
Xur, the exotic merchant of Destiny 2, arrives every weekend until reset, giving players a short window to check out what he has in stock. Here's what the merchant had for the weekend of 11/3:
The Stag (Warlock helmet) – 23 Legendary Shards
Ophidia Spathe (Hunter chest armor) – 23 Legendary Shards
An Insurmountable Skullfort (Titan helmet) – 23 Legendary Shards
The Jade Rabbit (Scout Rifle) – 29 Legendary Shards
Hawkmoon (Hand Cannon) – 125,000 Glimmer, 200 Legendary Shards, 1 Exotic Cipher, 1 Ascendant Shard
Friction Fire (Kinetic Submachine Gun)
Tears of Contrition (Kinetic Scout Rifle)
Disparity (Kinetic Pulse Rifle)
Seventh Seraph CQC-12 (Energy Shotgun)
Explosive Personality (Energy Grenade Launcher)
Threaded Needle (Heavy Linear Fusion Rifle)
Tarantula (Heavy Linear Fusion Rifle)
Lost Pacific Armor Set
Make sure to check back every Friday for a comprehensive breakdown of all the new exotic gear and rolls that Xur brings to Destiny 2.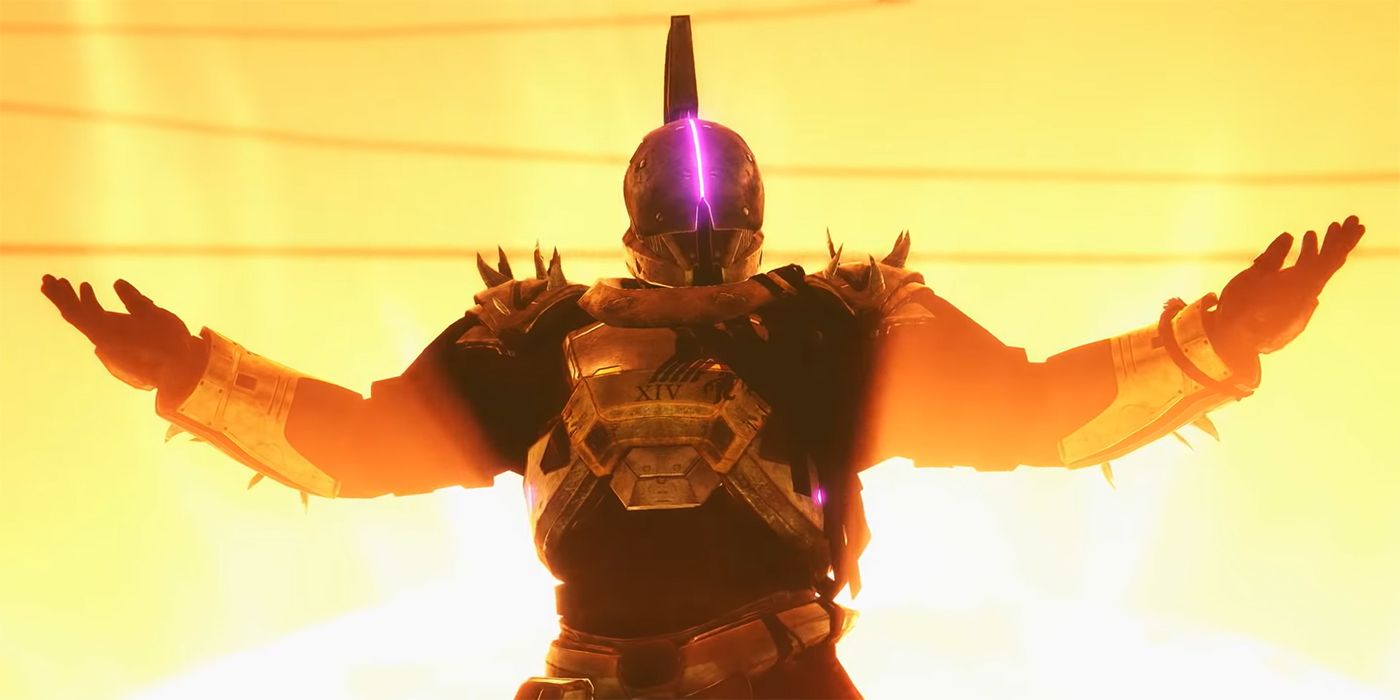 Trials of Osiris Map and Weekly Adept Weapon
As Bungie previously revealed, Trials of Osiris has undergone a makeover to not only make it more accessible, but to make it more rewarding as well. Gone are the win requirements tied to specific rewards as Saint-14 now has a reputation system that rewards players for ranking up through playing and completing bounties.
Trials of Osiris for the weekend of 11/10:
Map: Javelin-4
Weapon: Astral Horizon (Shotgun)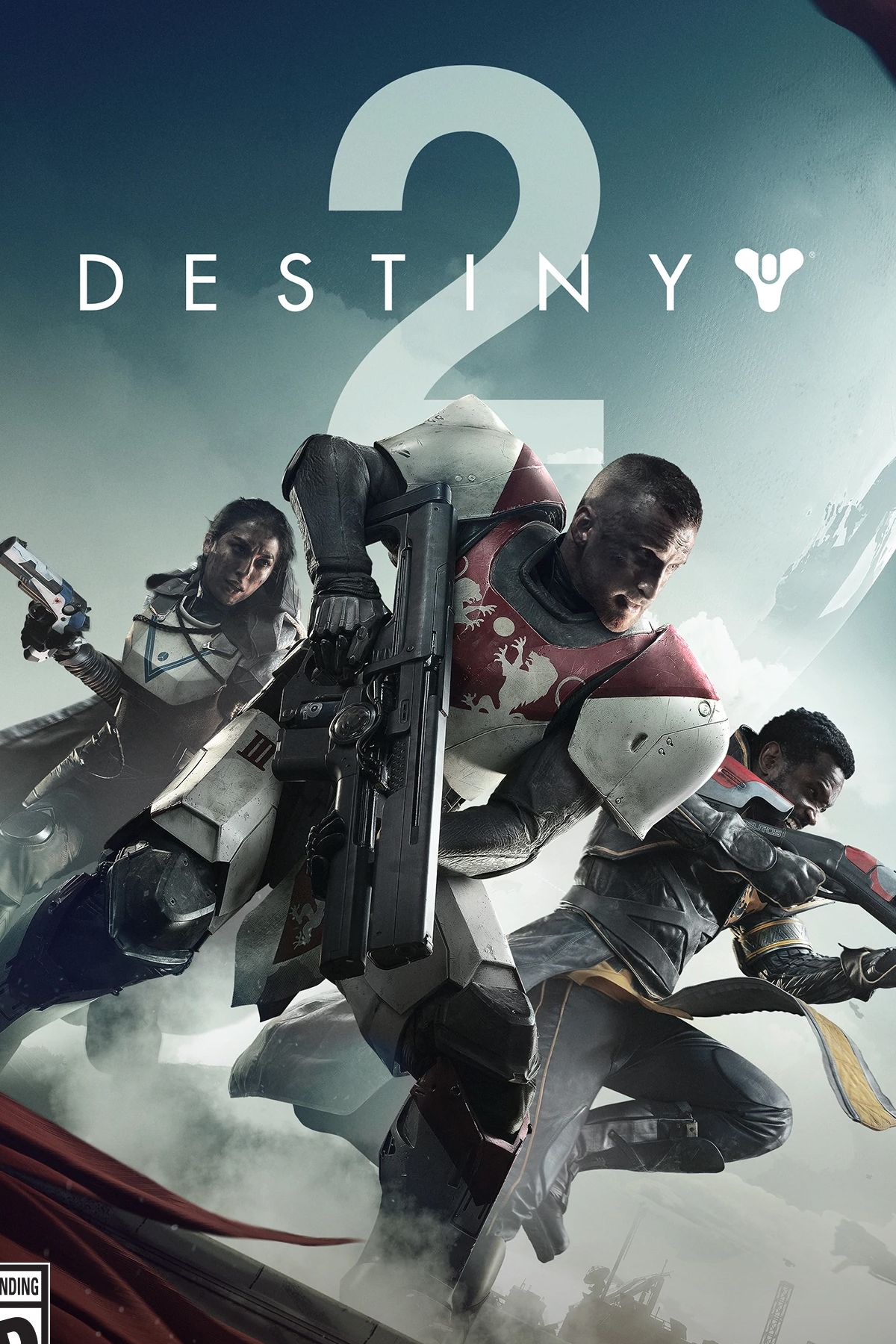 Destiny 2
Bungie's Destiny 2 is an online FPS that blends single-player and multiplayer content. Constantly evolving, the shooter has established a strong following since its 2017 debut. 
Platform(s)

PS5, PS4, Xbox Series X, Xbox Series S, Xbox One, PC, Stadia

Released

August 28, 2017

Developer(s)

Bungie

Publisher(s)

Bungie

Genre(s)

FPS

Multiplayer

Online Multiplayer, Online Co-Op

Engine

Tiger Engine

ESRB

T For TEEN for Blood, Language, and Violence

Expansions

Destiny 2: Forsaken, Destiny 2: Shadowkeep, Destiny 2: Beyond Light, Destiny 2: The Witch Queen, Destiny 2: Lightfall

How Long To Beat

100+

Metascore

85

Platforms That Support Crossplay

PC, PS4, PS5, Xbox One & Xbox Series X|S

Number of Players

1-6 (Co-Op)

PS Plus Availability

Extra & Premium
make an article about New Nightfall, Challenges, and Rewards



#Nightfall #Challenges #Rewards