The Navigator is an Exotic Trace Rifle with one of the most unique special functions in Destiny 2. Apart from its synergy with Strand subclasses, it's also capable of bringing benefits to the entire team, especially when used by a Warlock.
Exotic weapons are relatively hard to acquire, and the Navigator in particular can be frustrating to get due to how difficult it is to beat the boss it's tied to. Destiny 2 players also need a lot of luck to get it, but there are some ways to make those drop chances go way higher.
RELATED: Destiny 2 Gets Major Crucible Update in Season 23
How to Get The Navigator in Destiny 2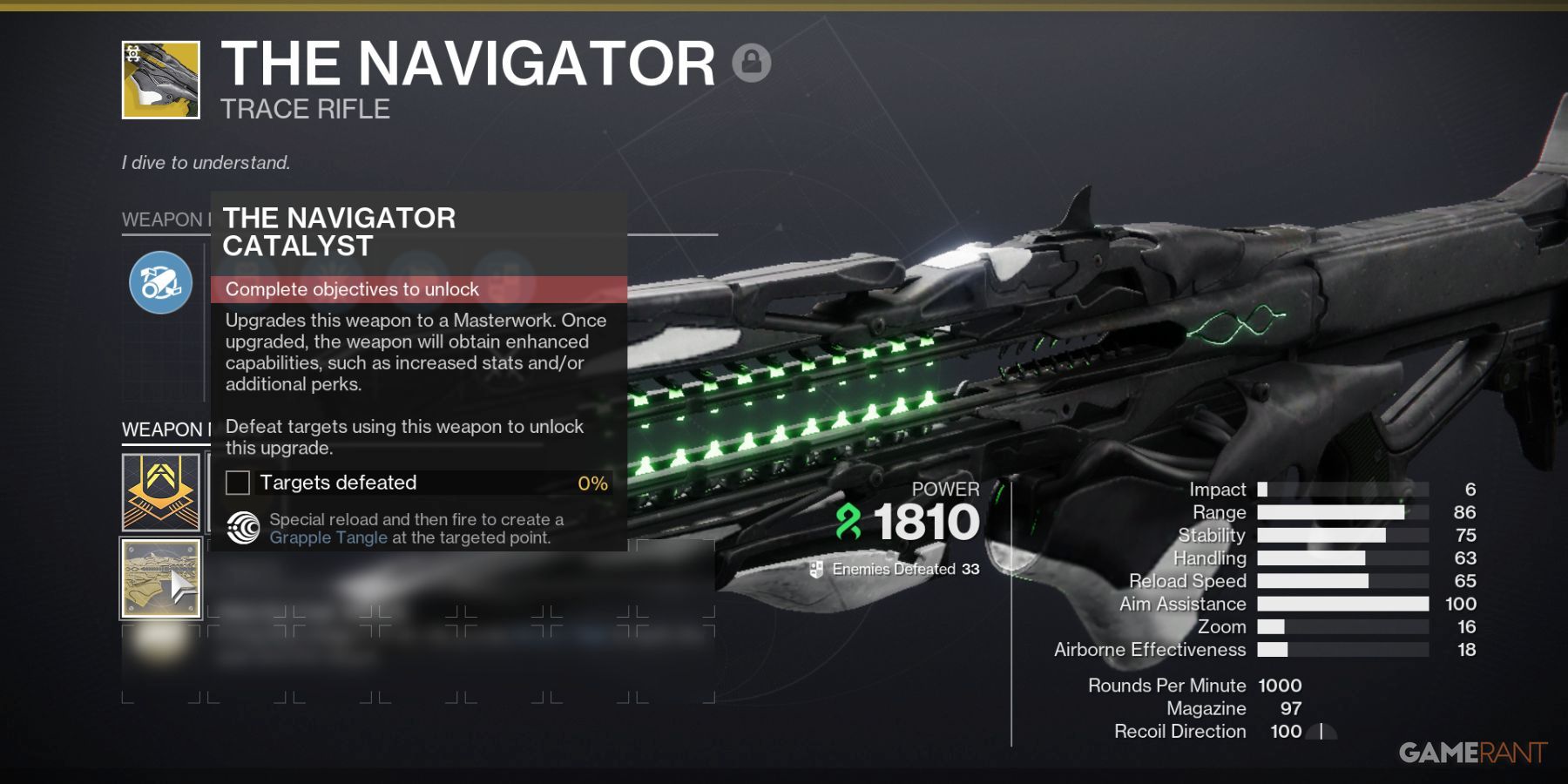 The Navigator is an exclusive Exotic weapon that can only be obtained from the Ghosts of the Deep, one of the two dungeons tied to the Lightfall expansion's update cycle. Players must own a Lightfall Dungeon Key or the Annual Pass to play this dungeon.
As mentioned earlier, the Navigator drops randomly from beating the final boss in Ghosts of the Deep: Simmumah Ur, a necromancer of the Lucent Hive. The boss is basically a giant Hive Wizard accompanied by waves upon waves of Thralls, Acolytes, and Knights. Players can get easily overwhelmed by the incredibly thick mob density in this fight, so bring good add-clearing weapons and a ton of survivability.
Defeating Simmumah Ur only has a ~5% chance of rewarding at least one player in the fireteam with the Navigator. However, this drop chance can be increased by completing the following triumphs:
Alone in the Deep: Complete all encounters in the dungeon alone without leaving.
Deny Death: Complete the dungeon without anyone dying.
King of the Deep: Complete the dungeon alone without dying.
In Memoriam: Listen to all Memories of Darkness hidden throughout the dungeon.
Sovereign: Complete Ghosts of the Deep in Master difficulty.
It's unclear as to exactly how much the triumphs increase the Navigator's drop rate percentage-wise. Still, collecting hidden memories and attempting to go Flawless are always worth aiming for since they require the least effort out of all the triumphs.
The Navigator is Destiny 2's first Strand Trace Rifle, and it's mainly a support weapon in the same vein as Divinity. Shooting this gun at a teammate grants Woven Mail to the user and the target, greatly increasing the survivability of both without having to use their respective Strand subclasses.
Warlocks can take better advantage of the Navigator when using the Cenotaph Mask, an Exotic helmet that gradually reloads Trace Rifles even when firing. This is particularly strong in Nightfalls as the Cenotaph Mask also has the ability to mark targets and cause them to drop Heavy Ammo for allies and Special Ammo for the wearer on death.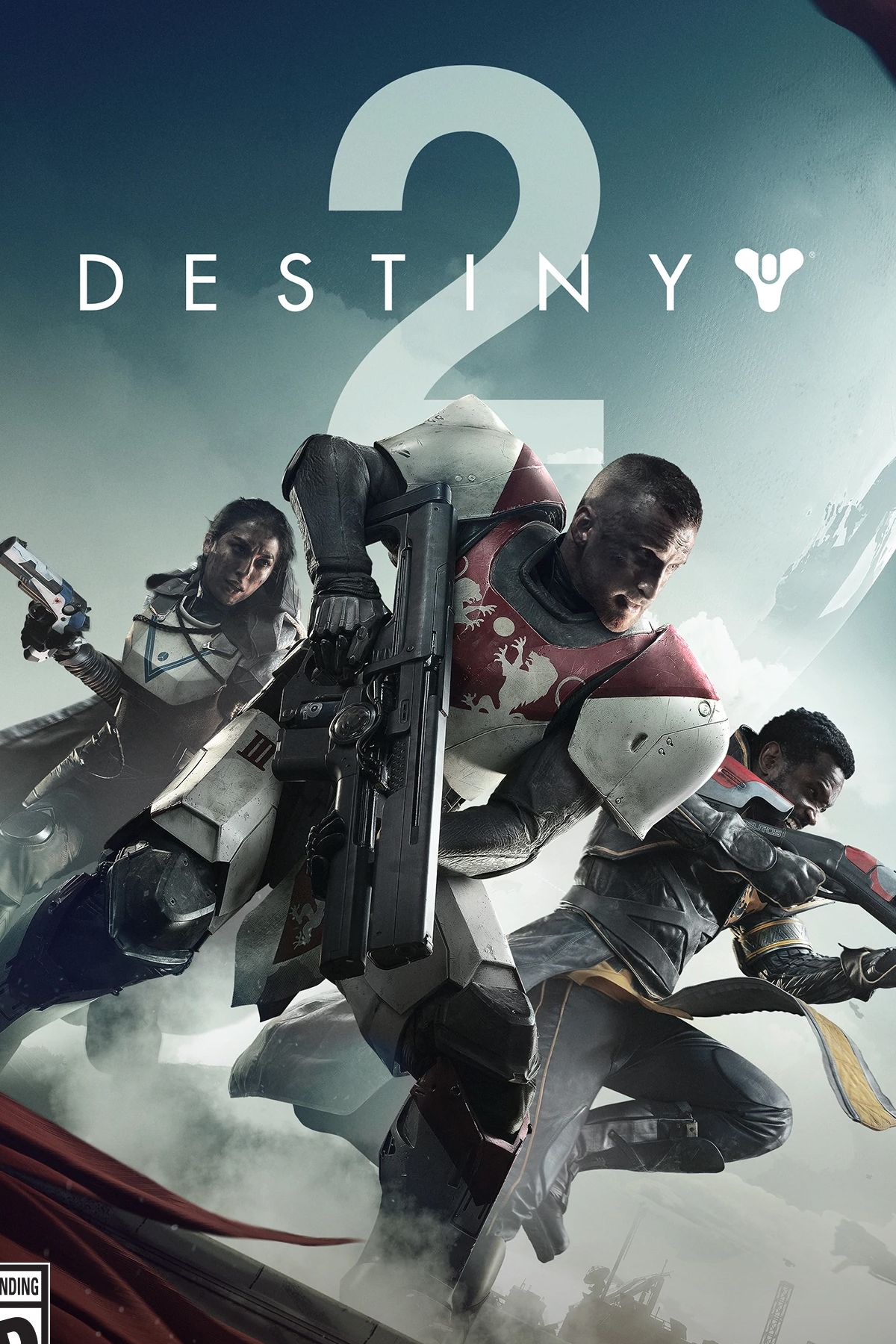 Platform(s)

PS5, PS4, Xbox Series X, Xbox Series S, Xbox One, PC, Stadia

Released

August 28, 2017

Developer(s)

Bungie

Genre(s)

FPS