Highlights
Destiny 2's average player count on Steam has hit a record low, raising concerns about the game's future and highlighting Bungie's challenges.
Despite ups and downs, Destiny 2 has always managed to recover from downturns, but the declining player count is alarming for Bungie.
Player sentiment towards Destiny 2 has been negative since the launch of Lightfall, and Bungie's attempts to make changes have not yielded expected results.
A report has revealed that Destiny 2's average player count has hit an all-time low on Steam, adding to Bungie's growing list of concerns. This comes at a time when Bungie recently laid off around 100 employees due to a drop in Destiny 2's popularity and unfavorable revenue projections, which has left the fans concerned about the game's future.
Destiny 2 launched in 2017, and has managed to garner an impressive player base over the years. Since then, it has seen its fair share of ups and downs, but has always managed to recover from any major downturns. As of now, the long-running Light vs. Darkness saga is nearing its end and will conclude with the upcoming Destiny 2: The Final Shape expansion, which may also be the last DLC Bungie releases for the game. However, a recent report shows that Destiny 2 is struggling to retain players, which is an alarming situation for Bungie.
RELATED: Destiny 2 Adding Reworked D1 Exotic With Season of the Wish
Destiny 2's average player count on Steam hits an all-time low ahead of Season 23
As reported by Windows Central, Destiny 2's Steam Charts data shows that the game hit an all-time low average player count of 34,829 in the last 30 days. A couple of days ago, the average player count of Destiny 2's Season of the Witch was reported to be around 38,453, which had already sparked concerns in the community. Interestingly, Destiny 2's Steam Charts data shows its player count since December 2019, where the average player count has dropped below 40,000 once in November 2022. Now, with the average player count reaching an all-time low, Bungie faces an uphill task in the revival of the game.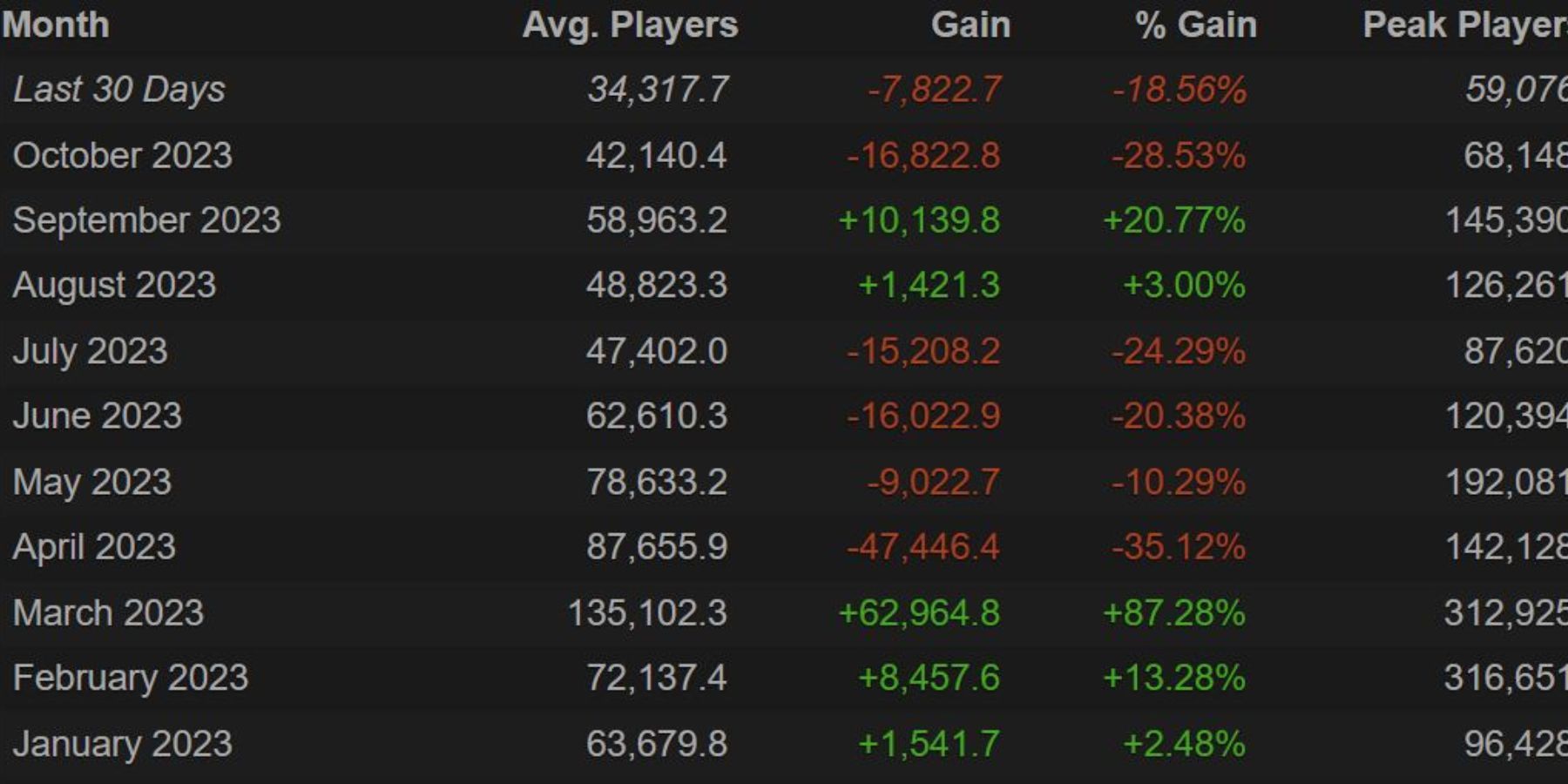 Ever since Lightfall launched, player sentiment towards Destiny 2 has been on a downward trend. The expansion was heavily criticized by fans, and a rumor even claimed that Lightfall was supposed to be a filler DLC. Since then, Bungie has made substantial changes to the game's weapons, economy, and gameplay, but that hasn't delivered the expected results. Considering the low player count along with all the other issues, reports have suggested that Bungie could delay Destiny 2: The Final Shape by almost 4 months. However, Bungie hasn't officially confirmed any delays yet, and has reassured fans of its commitment towards Destiny 2 by addressing the recent layoffs in a brief statement.
In a bid to improve the situation, the upcoming Destiny 2 Season of the Wish will make some big changes to its PvP modes. Additionally, Season 23 will also begin phasing out Legendary Shards, and completely remove them from the game when The Final Shape launches.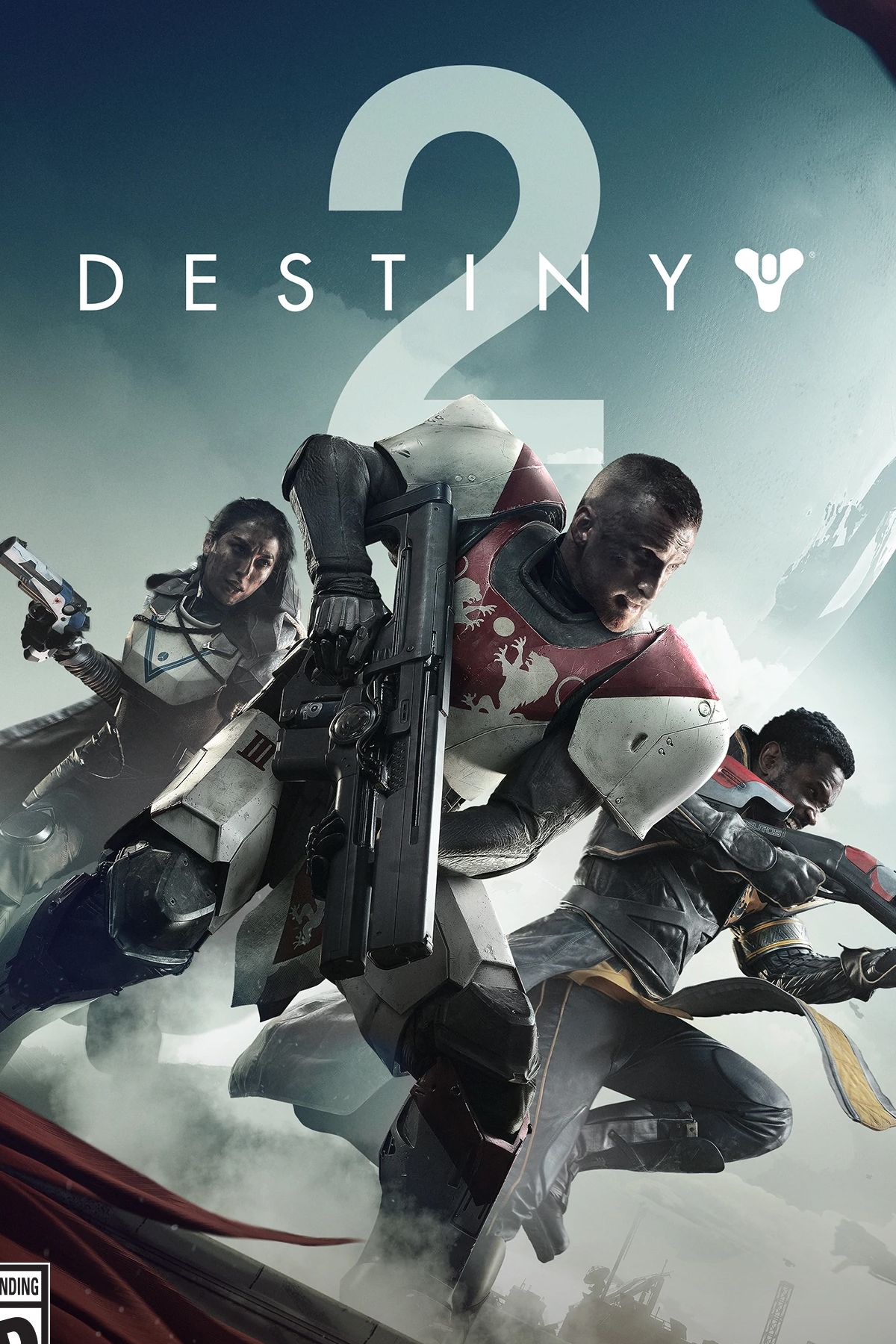 Destiny 2
Bungie's Destiny 2 is an online FPS that blends single-player and multiplayer content. Constantly evolving, the shooter has established a strong following since its 2017 debut. 
Platform(s)

PS5, PS4, Xbox Series X, Xbox Series S, Xbox One, PC, Stadia

Released

August 28, 2017

Developer(s)

Bungie

Publisher(s)

Bungie

Genre(s)

FPS
make an article about Destiny 2's Player Count Hits All Time Low



#Destiny #Player #Count #Hits #Time